---
Statement on the Coronavirus Pandemic
The management team at Murray Honda is monitoring the situation with the Covid-19/Coronavirus pandemic very closely. We are following all BC and Federal recommendations as we navigate our way through this challenging time.  Right now, we are open for business to serve our valued customers needing help in our service and sales departments but are paying close attention to BC health guidelines and are practicing:
The use of a face mask is optional while in our facility.  If you would like a mask and do not have one on hand, please ask one of our staff and we will be happy to provide one to you.  - Updated October 1, 2022
Frequent cleaning and disinfecting of all customer contact areas within the dealership.  We have designated staff at our store who are tasked with this every 20 minutes or after every customer use, whichever is more frequent.
Frequent hand washing and the use of disposable gloves and disinfectant by all personnel who are in contact with customer vehicles
The use of disposable steering wheel covers and seat covers in customer vehicles
The frequent cleaning and disinfectant use in customer shuttles along with mask usage, plexiglass barriers and low occupancy shuttle trips - Shuttle rides are limited to 1 passenger or family group at a time and may experience delays. If you are on a time constraint, please arrange alternate transportation. Thank you for your patience!
Sanitary preparation of demonstrator vehicles
These and many other efforts are being deployed daily and hourly to ensure the health and safety of our staff and our valued customers.  As and when the situation escalates, we are committed to a nimble response and will adapt our processes to comply with all health and safety decisions our government makes.
Stay safe and know that our team is dedicated to your well-being.  
Kind regards
Chris Emery
General Manager
Murray Honda
---
We're working to make you safe. Every visit.
---
Masks are now  optional while in our Facility.
Please click here for more information on Provincial-wide restrictions. The following is taken from the www2.gov.bc.ca website:
Mask guidance
October 1, 2022,
Wearing masks in public indoor settings is not required by public health. Wearing a mask is a personal choice. 
Individual businesses and event organizers can choose to continue requiring masks on their premises. It's important that we respect the choices of people, businesses, and one another.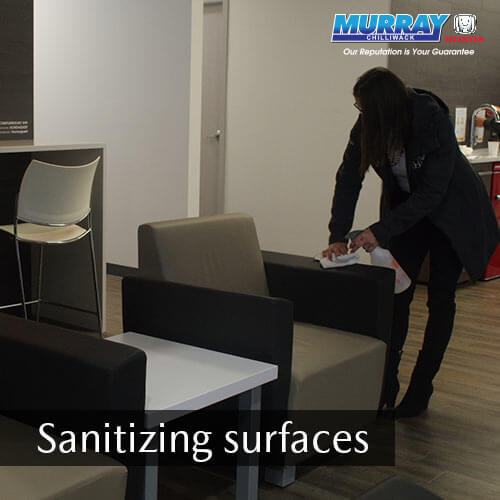 ---
Message from Honda Canada:
---
Resources
Contact your bank to find out what relief may be available to you for your vehicle loan or mortgage:
If you are not sure who your vehicle loan is financed by, please contact one of our Financial Services Managers 604-792-2724.
* if your institution is not listed above, please contact them through their website, online banking or app.
---
Customers can use ICBC's online resource tool to apply for deferrals or call the customer support team at 1-800-665-6442.

British Columbians can now extend their expiring driver's licence remotely, as ICBC adapts driver licensing measures to assist customers to stay home and follow public health orders on physical distancing and further protect employees during the COVID-19 pandemic.
A customer can renew their driver's licence up to six weeks in advance of the expiry date by contacting ICBC's Driver Licensing Call Centre at 1-800-950-1498 and temporarily extend their driver's licence over the phone. The customer will be mailed an interim paper licence that will be valid for 90 days. Eligible extensions include routine renewals, reinstatement of a licence, and the replacement of a lost licence. Expiring BC Services Cards and BC Identification Cards are not eligible for phone renewals. ICBC will monitor the situation and determine whether the 90-day period needs to be extended further.
In addition to this change, ICBC is now offering customers the option to defer their monthly insurance payments for up to 90 days with no penalty, to support those facing financial hardship at this time. This deferral will be available to customers already on monthly Autoplan payments for up to 90 days. ICBC previously allowed for only a single deferral of 30 days.
Customers can use ICBC's online resource tool to apply for deferrals or call the customer support team at 1-800-665-6442.