We offer the best possible customer service with our top-notch repair/maintenance work and comprehensive new and used car, truck, minivan and SUV inventories. Our Honda Certified technicians are able to service almost all makes and models of vehicle on the market. Our Sales Consultants are all trained and certified with the Motor Vehicle Sales Authority of British Columbia. Our talented dealership staff is committed to high standards.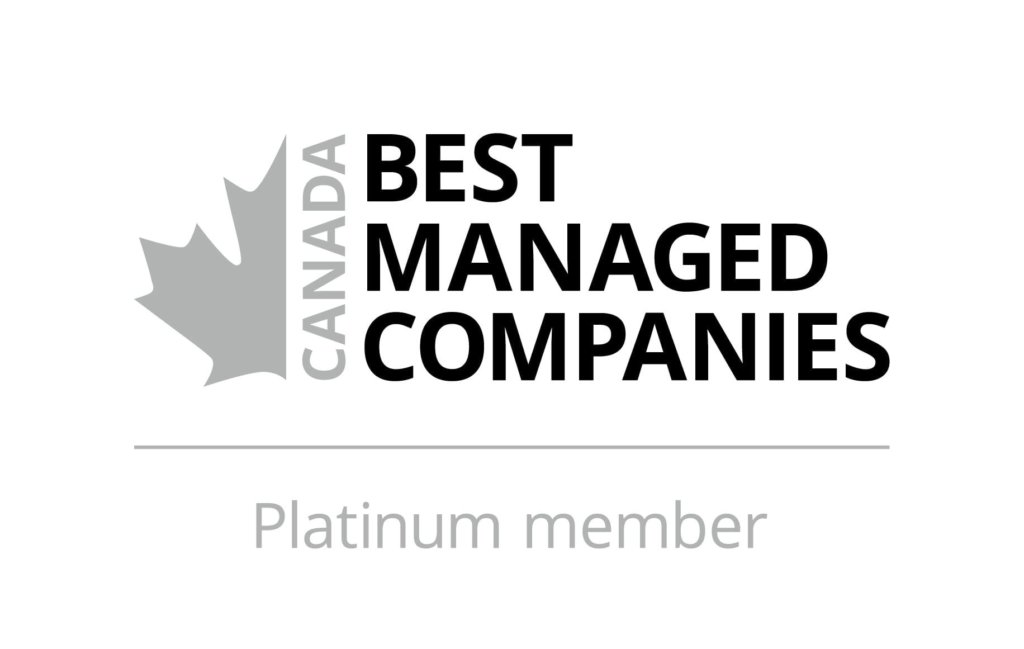 The Murray Automotive Group has been recognized as a multiple Platinum recipient of Canada's 50 Best Managed Companies. Canada's 50 Best Managed Companies program recognizes organizations setting the highest standards of business performance.
Membership to the Platinum club is restricted to the elite corporations who have been recognized for excellence as Canada's 50 Best for a minimum of six consecutive years. The Murray Automotive Group who entered their 8th consecutive year is proud to announce their designation as one of the Best Managed, Platinum edition. This designation symbolizes Canadian corporate success: companies focused on their core vision, creating stakeholder value and excelling in the global economy
---
The CarGurus Top Rated Dealer Award recognizes only those dealerships that provide an exceptional level of service as determined by the ratings and reviews of CarGurus shoppers. Only dealers with a 4.5-star or higher average rating and a minimum of four verified customer reviews in the last year are eligible for this prestigious award.
---
Your feedback is important to us!
Your satisfaction is very important to us at Murray Honda. If your experience was not to your expectation, we want to hear about it and learn about how to improve. Please fill out this form with your contact information and a description of your concern and our General Manager Chris Emery will get back to you. If you want to call him directly, he can be reached at 604-706-1882 or 604-210-3217.
Give us a call and let us know how we can help! We would love to assist you and exceed your expectations!
Please share your experience with us on Google, Facebook or CarGurus and tell us how we did today.
Customer Testimonial:
It was about 40 years ago today my partner and myself bought our first Honda Civic. It was a 1981 Civic Hatchback, 5 speed, sage in colour with a tan interior and coco mats. Since then, I have owned and driven countless Hondas. And even though Honda had great models such as the Accord, the Prelude, CRV, Pilot etc. I have always felt most comfortable in a Civic. (I consider the CRX and Del Sol to be part of the Civic family). The Civic was the choice compact car since its inception and continues to hold that honour to this day. At times it was conservative in its available options and features, but it was always and continues to be miles ahead of its competition when it comes to safety, engine technology, suspension, transmissions, and brakes. Owners of Honda Civics know that they can drive their cars hard and they will not break. They are sporty and fun to drive, love to corner and have enough power to get you in and out of trouble.
Today I am trading in my 2016 Honda Civic LX sedan 6 speed. I have kept this car longer than any car in my life - 4 ½ years and 160,000 kilometers. This has been the best Honda I have ever owned. I have done oil changes when recommended, air and cabin filters, one brake service and one transmission oil change. The original set of tires lasted 116,000 kms. I have not touched the clutch, brake pads, rotors, battery, struts, drive shafts, or spark plugs. The interior is not showing any wear at all. Like any maintained Honda, accumulated mileage does not negatively impact the cars drivability. I was planning on keeping my 2016 longer but Honda will not have a standard transmission in this model in 2021 and I have no idea of what the 2022 Civic will bring as it will be an all new model. I managed to have my dealer find one of the few remaining new 6 speed manual Civics in the province.Honda also has enough incentives for current owners to make this transaction as painless as possible.
So…. Goodbye "Alleged Red" and hello to (what am I going to call a white car?)
Randy P. - October 2020